One Night Three Hearts

by
Adele Allaire
Description:
Thirty-five year old unemployed Rose struggles with unemployment, weight gain, and now an infertility diagnosis that requires expensive IVF treatments she and her husband can't afford. Her obsession with becoming a mother before her biological clock ticks down allows ovulation kits to completely dictate marital relations with Jason, her loving husband for over a decade.

Desperate to reignite the fire in their marriage, Jason goes to the one person he thinks can help save his marriage — his long time friend, Matt. Unknown to the couple, Matt has an exotic motive that will either tear the couple apart through his manipulations or reunite them with a shared determination to expose their buried desires.
Review:
After reading the blurb and realizing that it dealt with the interesting and very real issue of infertility, I wasn't sure if I would enjoy the book. I mean romance and erotica books are supposed to be about romance, love and sex. Nowhere in there would I expect such a serious topic to be discussed. However, I found myself pleasantly surprised. Was it discussed? Yes. But instead of causing the story's downfall, instead it served as a catalyst for al the parties involved to do something they fantasized about but probably would never have considered.
Was it a perfect story? No. There were things that I would really have liked changed or done differently. At times the story seemed to lose its way and suddenly there's a bit of an emotional disconnect between the story and the reader. However, if the author did anything it was leave the reader anxiously awaiting the next installment in the saga of these three friends turned lovers. I, for one, can't wait to read what happens next.
I would definitely recommend One Night Three Hearts to anyone who enjoys emotionally charged situations followed by hot rough sex for all involved.
• 10 ebooks One Night Three Hearts by Adele Allaire
EROTIC ENCHANTS MEMBERS
•
10
ebooks
One Night Three Hearts by Adele Allaire

BDSM GROUP MEMBERS
•
20
ebooks
of One Night Three Hearts by Adele Allaire
•
35
ebook
sets of BOTH One Night Three Hearts & One Week Three Hearts
a Rafflecopter giveaway
About the Author:
Adele Allaire writes sensual women's fiction steeped in dramatic symbolism as an escape from her copy editing day job.
Social Links:
Website
●
Twitter
●
Facebook
●
Goodreads
●
Pinterest
Buy Links:
Amazon
Tour Coordinator: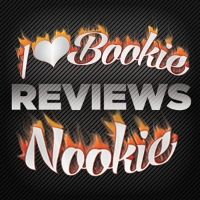 Please check out the other stops on this tour today:
Check out the entire schedule of the 18 Holiday Party Blog Tour stops & participating bloggers HERE.